Faucets are indispensable hardware materials for home decoration and are closely related to our daily life. The use of faucets has changed the way we take water in our lives. Users can easily use water by gently moving the water switch. The emergence of faucets not only helped us save a lot of time, but also greatly improved our living standards. Today, this article mainly teaches everyone how to install faucet faucets and learn together.
The Lavatory Faucet is a kind of faucet, which is mainly installed on the household toilet, the kitchen and the public place. The lavatory faucet has two forms, one is a conventional lavatory faucet that is connected with the basin hole and the water pipe. One is a wall-mounted faucet with a water pipe buried in the wall and extending from the wall. Different basin faucets, installation methods and requirements are also somewhat different. The following are several methods used in different places and different types of basin faucet installation methods.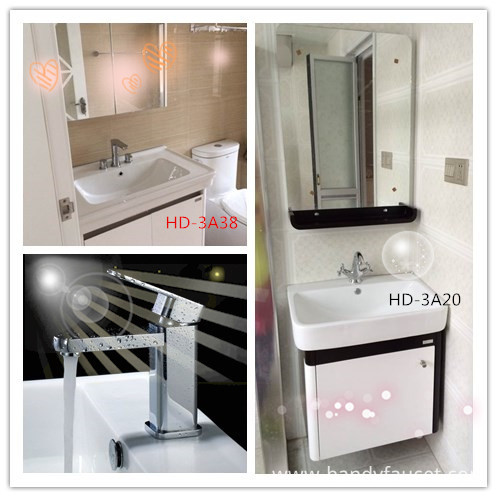 Different basin faucet installation method introduction
1, bathroom Wash Basin Tap installation
When we install the basin faucet in the shower toilet, we must pay attention to measure the installation height of the faucet. Before installation, the user should personally assume to simulate the wash action, find the height that is most suitable for the faucet installation, and pay attention to the diameter of the outlet and reservation. The height of the nozzle is generally about 35 cm between the faucet and the basin, and the hot and cold water pipes are separated by a distance of 15 cm. Before installation, flush the water pipe with clean water.
2, Single Hole Basin Mixer installation
When we purchase a Single Lever Basin Tap in a shopping mall, we should pay attention to the diameter of the outlet of the faucet. Generally, the reserved height of the inlet of the hard-pipe inlet is 35 cm. The installation procedure is as follows:
First, remove the faucet and tighten the fastening screw.
Second, screw in the hot and cold water inlet pipes and tighten them. Otherwise, water leakage may occur. If the inlet pipe is too long, it can be cut with a tool and the unwanted pipes cut off.
Then, remove the rubber gasket and the copper gasket, and put the gasket and gasket on it.
Finally, use a fixing nut on the fastening screw and tighten it tightly. It is best to fasten the nut with a dedicated sleeve for dispensing.
The above is a brief introduction to the Bathroom Basin Taps installation. I hope I can help you.