Whether the fitting style of the bathroom is appropriate or not can not be separated from each product. Of course, it is also important that the style of the basin faucet is the same as that of the bathroom. How to choose the faucet according to the bathroom? May wish to learn about it with Xiao Bian.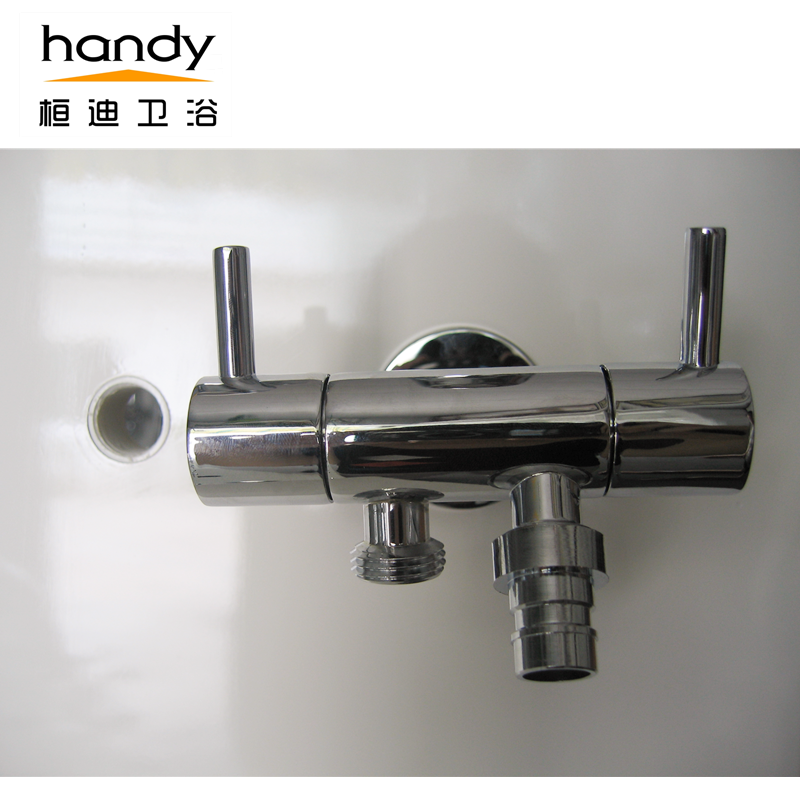 Common faucets are available in titanium-plated gold, chrome-plated, lacquer-coated, porcelain-based and other types. Brass chrome plating is the most common. The color faucet has also been loved by people. Its colors are red, yellow, black, blue, and so on. It can be used in the color matching of other utensils in the bathrooms and kitchens, playing a decorative role.
When purchasing a faucet, consider the problem with the bathroom fixture.
1, model matching
The most important thing is to match the model, otherwise it will cause trouble to the installation. Even if it is reluctantly installed, it will inevitably leak;
2, style and color to match
Followed by the style and color to match, if your bathroom is mainly cold, you can choose silver faucet; if the warm color, then use golden, if the style of the entire bathroom is complicated, you can use milky white .
3, faucet appearance design to match
In fact, with the development of science and technology, the style of the faucet is more varied. It also has a matching rule: the good partner of the glass counter basin is the kind of straight faucet, the kitchen sink is equipped with a curved faucet, and the under counter basin is equipped with ordinary The short-handled faucet, ceramic counter basin with two handle long-billed curved faucet. The pedestal mixer on the glass stage basin is beautiful but not very practical, because its water outlet is not in the center of the basin. People wash the towel underwater and touch the edge of the basin, but the curved handle with two handles It does not look good, because the handle will touch the glass, it is unsafe, so if you are not very pursuing fashion, or use ceramic basin, it will be easier to find a matching faucet.