A few days ago, a young boy with a new coronary pneumonia was cured by the Internet and brushed the screen with the nurse sister at the door. Yes, we would like to thank these angels in white for their hard work for more than 40 days to protect everyone's health. The following is a letter of thanks from a child of a colleague of the faucet manufacturer, Didi Sanitary Ware, to the angel in white fighting the epidemic. We are here to show you. It may only be a bit immature, but all express their gratitude.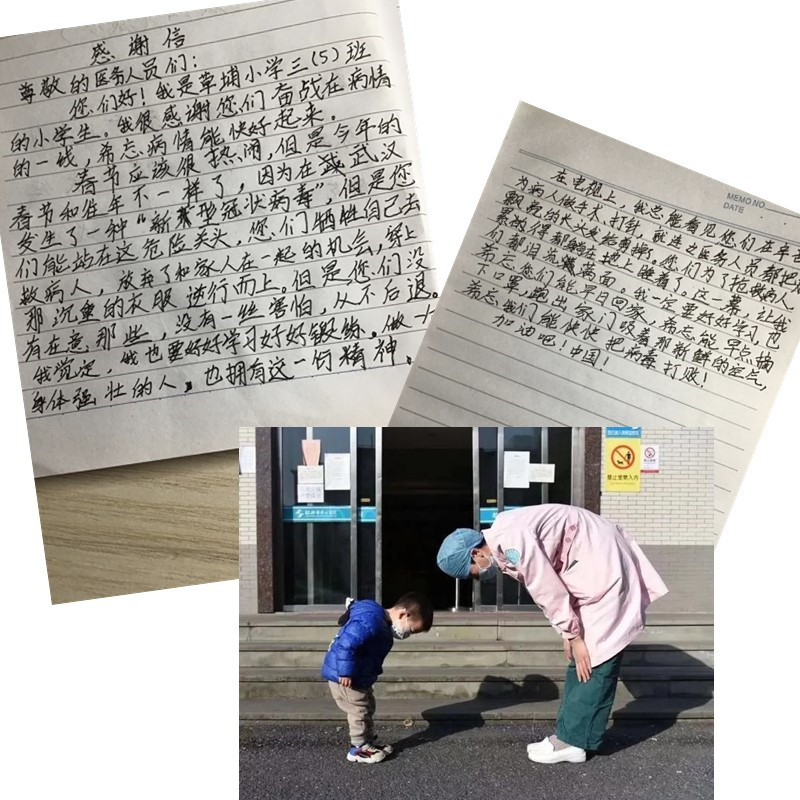 Dear Medical Staff:

Greetings! I am an elementary school student in Class 3 <5> of Caopu Elementary School. I am grateful to you for struggling on the front line of your illness. I hope that my illness will get better soon.

The Spring Festival should be very lively, but this year's Spring Festival is different from previous years, because a "new type of coronavirus" has occurred in Wuhan, but you can stand at this critical juncture, sacrificing yourself to save patients, and giving up with your family. Opportunity, put on that heavy protective clothing to go up retrograde, but you didn't care about those, there was no trace of fear, and you never stepped back. I decided that I should also study hard, exercise well, and be a strong person with this spirit.

On TV, I can always see you working hard on patients and giving injections, and even the female medical staff has cut off that beautiful long hair. In order to rescue the patient, you are lying tired on the ground and sleeping. This scene, Let's all be in tears. I must study hard, and I hope you can go home as soon as possible, I hope you can take off your masks early and get out of the house to breathe fresh air.

Come on! China!