Wall Mounted Shower Mixer installatiion is an important part of the house construction steps.The installstion worker will ask whether it is concealed installation fo Shower Mixer?Conceald shower mixer is good in style and effect.Handy factory introduce the installation of Concealed Shower Mixer.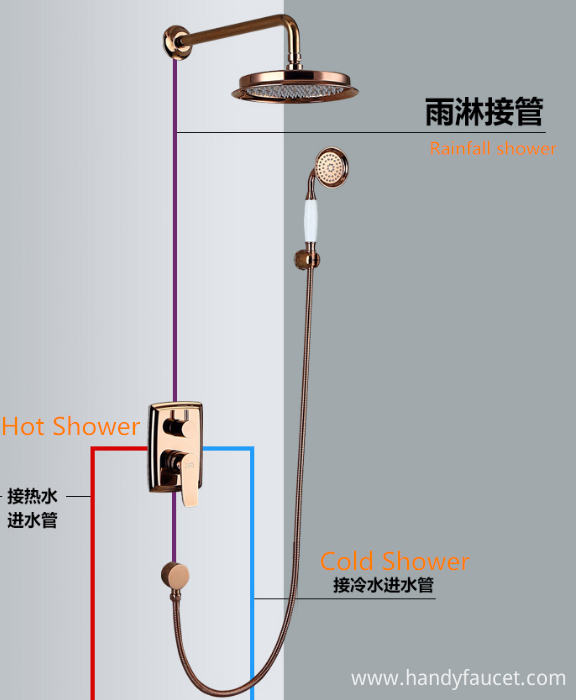 Bathroom concealed shower mixer pipe is installed inside the wall,if you install a concealed shower mixer the first step is to confirm the height of the Shower Mixing Valve from the ground.before installing a shower shower, we have already determined the place where the shower shower shower shower is installed. Then the distance between the water mixing valve and the ground is generally controlled within the height range of 90 ~ 100 cm. Within this range, we can also fine-tune our own height. But generally do not be 110 cm higher, too high may lead to the installation of shower risers can not.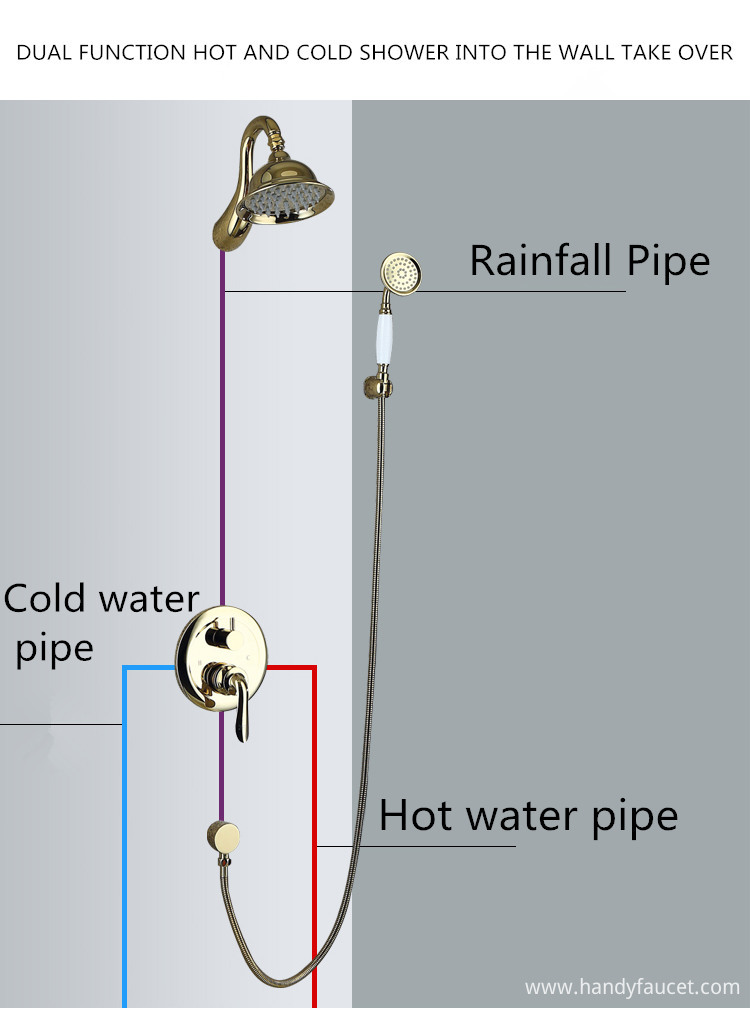 General installation of the shower head reserved wire is just buried in the wall tiles. It's best to cover it with a decorative lid. It's not good look pretty. So it is best to lay the pipe when the location of the first consider clear, generally high 15 mm blank wall, so in the tiling just can bury the wire head, to ensure a beautiful wall.
For shower inside wire elbow reserved space is generally about 10 ~ 15 cm. Generally buy shower when the seller will be given two adapter, so that the convenient mixing valve nozzle can be very good to the wall of hot and cold water outlet. But as far as possible still do not use the adapter to transfer, so more beautiful.