Application of Foot-Pedal Toilet Flush Valve We usually have dense crowded shopping malls, bus platforms, train stations, airports, etc. Therefore, the Flush Valve manufacturer tells you why the foot valve is more used in the place with a lot of people, because the foot washing valve has the characteristics of water saving, energy saving, and prevention of cross infection, etc.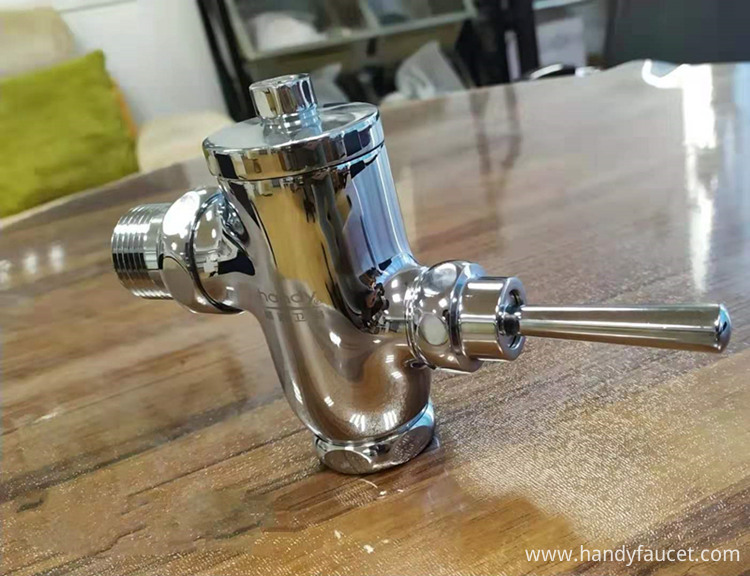 The functional characteristics of handy foot valve are as follows:

1. To prevent cross infection, the foot Toilet Flush Valve can be opened and closed without touching the foot valve, directly preventing the possibility that the foot valve can infect bacteria.

2.Durable. The foot valve adopts copper ingot casting and one-piece casting. It can be seen from the valve core, electroplating and material used in the foot valve that the foot valve is durable for a long time.

3. Energy-saving, the use of the foot pedal does not consume energy, save resources, safety and environmental protection.

4. Easy to install, the foot flush valve only uses the valve body and the outlet pipe. The foot valve is easy to use and maintain.

5. The beautiful shape of the foot valve, with good materials and electroplating, the appearance is bright. The foot valve itself from the handy factory has more than 900 grams, plus the high standard electroplating to have more texture. The flush valve is a perfect piece.

handy pedal flush valve manufacturer, quality life starts from the source. Choose foot valve wholesale from handy foot flush valve manufacturer. We are inviting friends from all over the country to join hands with us to create a new course for 2020.