Handy Chrome Brass Basin Self-closing Time Delay Tap
Time delay basin type,brass basin chrome finish verified to the type of Automatic Faucets,brass basin push button delay time faucets and the switch control basin time delay faucets.
The push type faucets:Brass chrome basin conduct to delay 3-5 seconds.One place apply for is in the hotel,with many men and women,children,workers and so on.Our handy brand time delay tap is used to control the water flow and the amount of the crowed hotel.Push type is self-closing 3-5 seconds.So when you in the family or in the hotel decoration,please kindly find our handy brand type.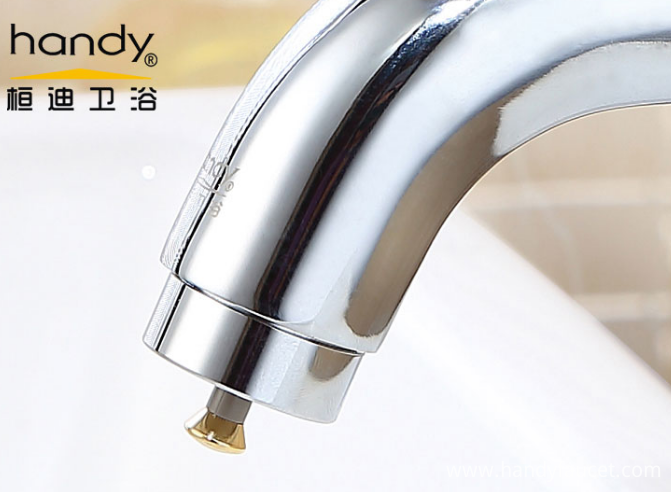 The self closing tap switch type.Control on the spoot outlet when you using.Touch the aerator and the water will be out.So touch control faucets is another kind of time delay taps.Adopt the pressure average difference between in and out to let the water be out.
Third is the conductive basin faucet,automatic taps.In the area of the Infread touch environment,the taps will control the valve to open ,so this is also time delay basin taps.
When you get in our work shop,you can search the types in favourate.
Please look at more information in the website:www.handyfaucet.com.