How to install concealed showers?
At September, each time of this season there will be a lot of house decorations.Xiao Bian heard that my home will be renovated, and quickly recommended the handy bathroom wall-mounted concealed shower to the my mum, because that the bathroom is small, in order to save space, the concealed shower has more Conducive to home renovation. Since many people buy concealed showers, they will consider installation matters, so Xiaobian tells everyone how to install concealed showers.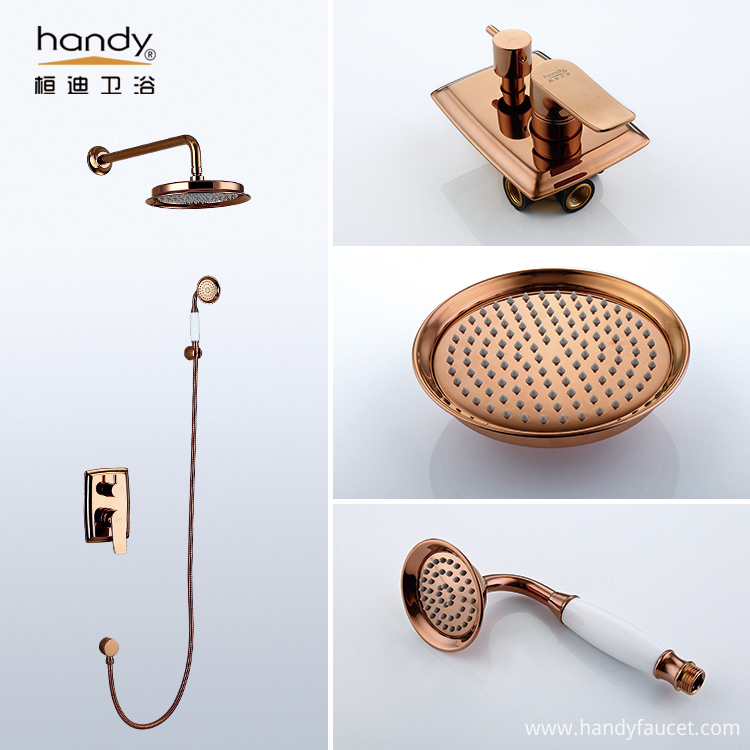 The brass concealed shower are all mounted in the wall, leaving only the nozzles and switch handles. handy concealed shower, mixing valve has shell protection, easy to install, and easy to remove, if you encounter problems, you can solve the problem of entering the wall in time. When installing the shower, the distance between the Shower Mixing Valve and the ground is generally controlled within a height range of about 90 to 100 cm. We can also decide according to our height. Less than 110cm is fine.
When the installed silk Shower Faucet is reserved, it is buried in the wall tile. The cover with the handy cover is beautiful. Therefore, when you lay the pipeline, the reserved position is first considered clearly, generally 15mm higher than the blank wall, so that the silk head can be buried when the tile is finished, to ensure the beautiful appearance of the wall.
The spacing required for the inner elbow of the shower head is generally around 10~15cm. At present, there are many types of showers on the market, such as wall-mounted and ceiling-mounted. Therefore, before buying, you should understand whether the water pipes laid in your home match. Don't blindly choose showers, causing unnecessary losses.
handy concealed shower, shower faucet full set of manufacturer wholesale, handy manufacturer contact hotline 400-0004168.