How to Install the Bathroom Rainfall Shower Faucets Sets
How to install the shower sets,here handy will tell you some details of the installation.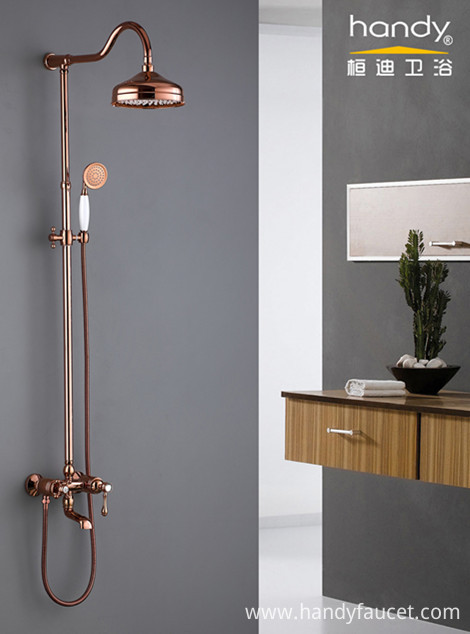 First, the distance between the hot and cold water pipes is 800cm-900cm. Install the curved feet on the water pipe joints embedded in the wall and adjust the center distance (center distance is 150cm). Put on a decorative cup.
Install the body onto the crank, place the washer and tighten the nut. Mount the mount to the wall, correct the vertical direction, and adjust the distance.
Secure the mount to the wall with the wall sleeve and screws, and then screw the cover.
Place the sealing ring into the shower nut and screw the nut into the body to tighten.
Put the water stop gasket on the main body, insert the elbow into the water stop pipe, screw the adjustment joint, insert the adjustment joint into the fixing seat and tighten the hexagon socket screw. The shower screw is screwed into the elbow.
Pull out the spout, you can switch the water out between the top spray, the hand, the spout, and the third gear to test whether the function is normal.

The "handy" sanitary ware is brass shower sets manufacturer,welcome to visit our website:www.handyfaucet.com.