handy sanitary Toilet Flush Valve manufacturer, producing all-copper time-delay toilet valve. A variety of flushing valves were placed on the Kendy booth. There are hand-operated stool flushing valves, inductive stool flushing valves, and foot stool flushing valves. How to change the toilet Flush Valve on the toilet? Let's show you how to change the toilet flush valve.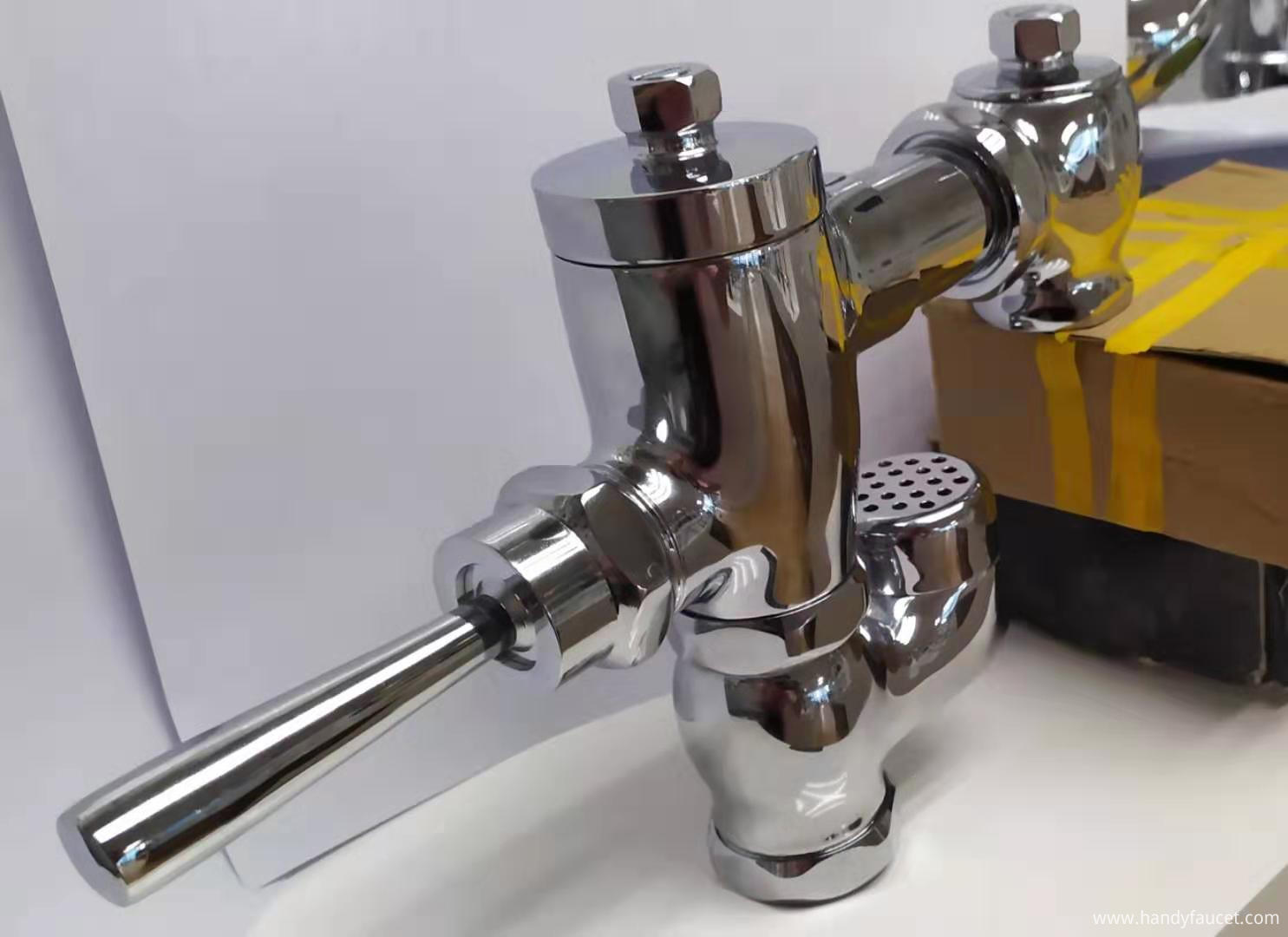 No matter it is hand-operated, foot-operated, hand-operated or inductive flush valve, it can be connected to the toilet pipe or toilet bowl. Such a flush valve needs to be connected to a water pipe. Generally, the height of the connected water pipe can be about 70-100cm according to the height of the outlet pipe. If you want to replace the original flushing valve, you must know what kind of switching method you are using. After finding the appropriate size and switching method, first turn off the water source and unscrew the flushing valve from the original flushing valve installation connector. Remove the reinstalled flush valve lock nut from the rubber ring, put it on the straight section of the flush pipe, insert the lower end of the elbow into the flush valve, push on the rubber ring, straighten and straighten, and screw the lock nut to a moderate tightness .
We have a variety of stool flushing valves. You can choose according to your needs. For more stool flushing valve consultations, you can dial the bathroom service telephone 400-0004168 to inquire, or click the customer service phone in the upper right corner to contact us.