Choosing a good Flush Valve can make the toilet more convenient and comfortable, especially
for men's toilets in subways, shopping malls, schools and other public places. The frequency of
daily use is high. How can we avoid cross-infection in public places with many people? I
recommend Handy's Induction Urinal Flush Valve.
Inductive Urinal Flush Valve makes you more convenient in public places
Automatic Induction Urinal flush valve, it is a new type of Induction flush valve, by sensing
outlet water, no physical contact is required, effectively avoiding bacterial cross-infection, In
addition, Handy's Inductive Urinal Flush Valve has the following functions:
1.Intelligent water saving, using intelligent selection of single and double-stage flushing
methods, the sensor can perform intelligent flushing control according to the frequency of use
of the urinal, and more effectively avoid the waste of water resources.
2.Automatic adjustment, sanitation: Microcomputer control is adopted to automatically
adjust the sensing range according to the working environment. Flushing also automatically
completed by the sensor, without manual operation, thoroughly flushing, no peculiar smell.
3. Energy saving and power saving: using digital technology, ultra-low energy consumption
(DC products use 4 units of no. 5 alkaline batteries, if used 300 times a day, no need to
replace the battery within 3 years).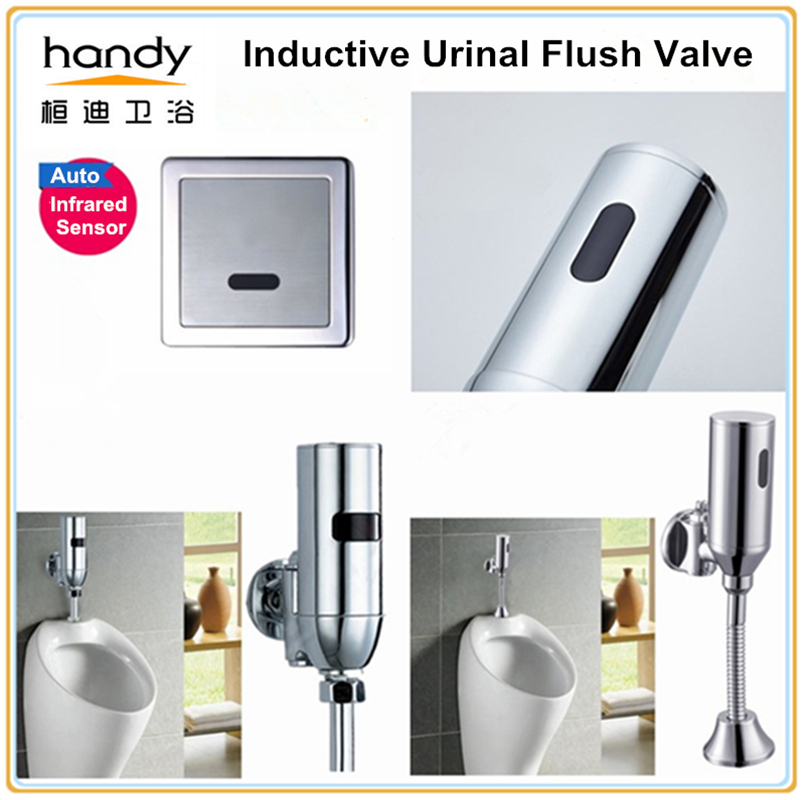 Handy's flush valve is precision-casted through multiple production processes such as
polishing and chrome plating and strict testing, which is strong, anticorrosive and durable. It
is very suitable for hotels, scenic spots, hospitals and other public places. Both sanitation and
water saving.
Handy is a manufacturer specializing in the production of faucets, showers, flush valves, etc.,
if required. Please contact Handy, and will serve you wholeheartedly!