Introduced principle of induction flush valve
Handy faucet manufacturer is in jiangmen kaiping, with 15 years experience in leading and export production, good quality, processing fine, wear-resistant and durable. Here the inductive Flush Valve sensing principle are introduced in detail. Decorate in the sanitary ware, bathroom product occupies a large proportion, if the public toilet is equipped with induction flush valve, which can save time and save water. Because infrared ray induction flush valve, at close range can sense out of the water, without touching the switch.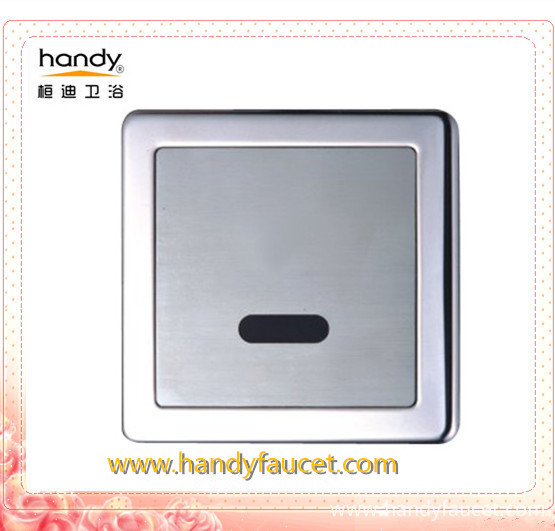 Induction flush valve consists of body and induction box. Induction box is composed of chip sensor circuit and electromagnetic valve. After electrify, electromagnetic valve will produce electromagnetic energy control switch. On the induction flush valve shell have a infrared emission and sensing head. Infrared is issued if there is blocked by the body, infrared emission infrared light is reflected back from the head, induction head receives the infrared, chip accept signals that someone come over. And then through the induction of wiring opened the signal to the solenoid valve product. This process can be set flush time, how long is every flush automatically, set how long after people left began to flush. So handy product application infrared induction principle. When people leave automatically after flushing, induction product minus the manual switch time, reduce the time and control flow, reasonable switch, protect the safety and health.