Because more and more urban property prices rose, the house is increasing, in order to realize the function of the bathroom,also can save space , more and more people choose to choose Wall Mounted Shower Mixer.
In order to meet the needs of a bath center of Henan provence,China, especially designed for them a simple and practical Shower Faucet: HN - 3E30, due to the bath center does not need so big of Shower Heads, we gave him to replace the Top Shower head ,adjust handy small size brass Rain Shower Head HN - E004, 4 inch is aspersed.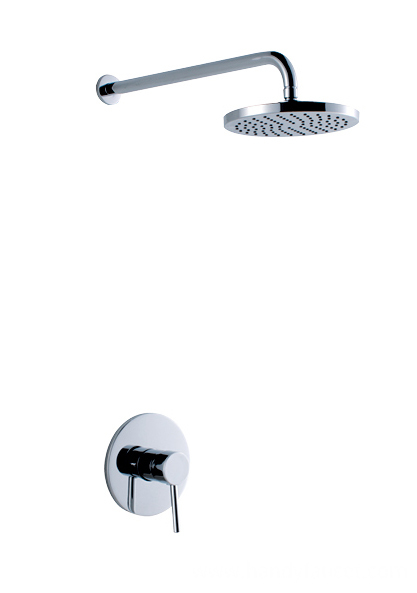 Basic conform to the requirements of the bath center, to the customer a perfect answer.The wholesale of shower faucet is now a must-have for bath center, hotel decoration, factories or schools dorm decorate.