As a member of a professional faucet manufacturer, the professional relationship went to the school to pay attention to the bathroom. When children are healthy, they must talk about hygiene and wash their hands frequently, so the bathroom is also a very important place. While watching a few kindergartens, their decoration is still very beautiful, but the faucet of the bathroom is the cheapest zinc alloy single cold basin faucet. I couldn't help but feel distressed. I thought that the children were very obedient to wash their hands, but I don't know that this inferior faucet would precipitate toxic heavy metal zinc, which would pollute their little hands twice. Parents want to give their children the best. Since they have children, they have changed their brass faucets and installed water purifiers. They are afraid that their children will drink unclean water or secondary pollution of water, which will affect their health. What kind of faucet is used in kindergarten?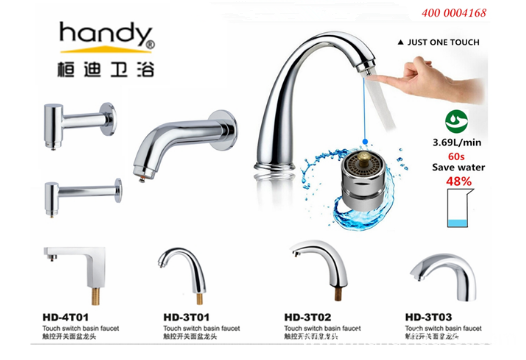 It is ideal for kindergartens to use induction faucets, because children do not need to touch the faucet again after washing their hands. However, these faucets are costly, and because of the electronic products, the frequency of use is high and easy to break. Therefore, the general kindergarten is a Single Cold Pillar Taps with manual switch. There are two kinds of materials for this type of faucet, and the price varies from tens of yuan to one hundred yuan. The zero purchase of zinc alloy is more than ten yuan, while the copper is several tens of yuan, one hundred yuan. Quality regulators should never pay attention to water quality. I used to hear the news that the poison plastic track was in the news. Almost every school has recruited it. This faucet should be no one else.
Kindergarten must use the high-quality copper main body basin faucet. If it is cold in winter, it will be equipped with hot and cold Basin Mixer. Most of the glazed faucets like Guangdong are warmer, and can be equipped with copper Single Lever Basin Tap. If you want to save water and be more sanitary, and the price is much more affordable than the Sensor Faucets, you can install our Touch Switch Faucet. The touch switch is imported from Taiwan with high-precision technology, saving 80% of water and increasing costs by tens. Yuan, very durable, can be used for 3 to 5 years without leaking water. There are touch water, touch water, and more advanced points, touch boiling water, automatic delay to shut off the water, please contact the customer service details: 4000004168.