A few days ago received a customer's mail, ask what is the basin faucet? You may be familiar with Kitchen Mixer Taps, but not very familiar with basin tap.Let Handy introduce you to it.
What is a basin faucet
Basin Mixer taps refers to the faucet used in bathroom countertops and ceramic basins, etc. It is generally installed above the basin, which can discharge cold water, hot water or mixed hot and cold water. General appearance characteristic is water outlet is lower and gives water short. This is suitable for most people's habits and is mainly used for us to wash our faces, Tooth brushing and other purposes.
There are two common styles of basin faucets. One is a single-hole design, that is, the cold water pipe and the hot water pipe in the faucet are connected in the same hole, the appearance has a main body only; Two is three hole type design, namely faucet besides in onefold outlet, cold water pipe and hot water pipe are connected in different control button respectively under, be located in the left and right sides of outlet, so three hole is to point a out outlet and two control handles.
Good

basin faucet

is made of brass. For example, Handy's Wash Basin Tap is made of high-purity brass, which is cast by gravity in a solid and durable body. The appearance of the faucet has up to 5 layers of plating process, and various colors such as gold and elegant black can be customized. There are various styles and shapes for you to choose.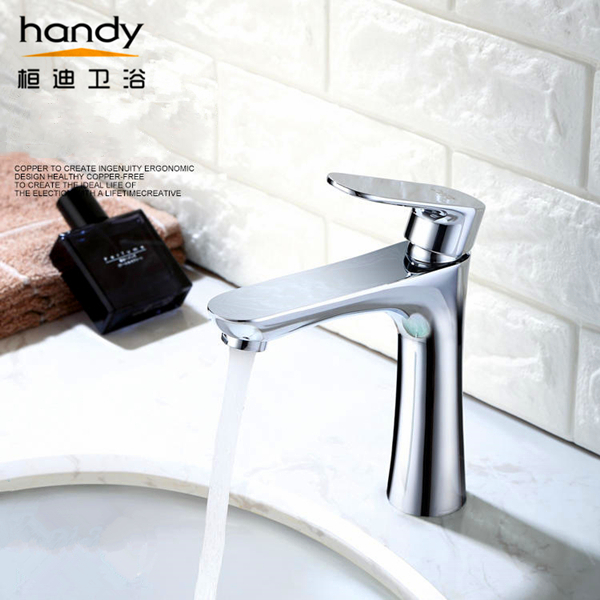 SHENZHEN KING OF SUN INDUSTRY CO.,LTD
Business Type:Manufacturer , Trade Company
Product Range:Basin Faucets , Basin Faucets , Bath & Shower Faucets
Products/Service:Flush Valve , Shower Faucet , Sensor Faucet , Kitchen Faucets , Wash Basin Tap , Bathroom Fittings
Certificate:ISO9001 , CE , Test Report
Company Address:FLATB,NO.1511,WENJINDU CUSTOMS BLDG.,DONGMEN, Shenzhen, Guangdong, China
Previous:
How to repair the basin faucet
Next:
What kitchen faucet is best