The basin faucet is what we will use in our daily life. Now the more popular is the Basin Mixer taps that can switch between hot and cold water. What is the best basin mixer faucet? Handy will tell you.
What is the best basin faucet
The quality of the basin mixer faucets depends mainly on the material of the basin faucet. For example, inferior copper products are prone to lead exceeding the standard, it also depends on whether the surface coating is smooth and beautiful, and whether there is a bubbler?
1. The bubbler to allow air and water to fully combine.
A good basin faucet usually has a bubbler. The bubbler's function is to make the water flow soft and comfortable without splashing, and it can also effectively save water. Therefore, when purchasing, try to choose a basin faucet with a bubbler.
2. the best basin faucet that healthy copper materials do not contain toxic impurities and meet the requirements of green environmental protection.
3.Have a good electroplating process.
The overall shape of Handy's basin mixer faucets is simple and elegant, coupled with high-quality workmanship, the main body is selected in line with the national standard of high purity No. 59 brass gravity integrated precision casting, which is natural and durable.
Handy's bubbler allow air and water to fully combine, making the water bubbles soft and delicate, preventing splashing, smooth water, and giving you a comfortable feel.
The surface of Handy's Basin Mixer Taps is through multi-layer electroplating process,the color is bright and long-lasting, anti-corrosion and anti-rust. Even after a long period of use, it can still be bright as new when wiped lightly.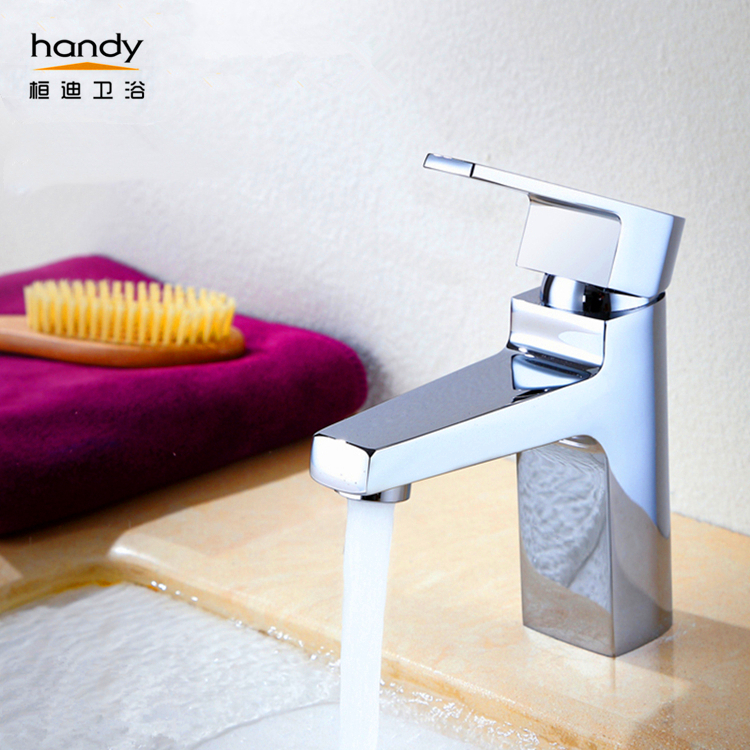 Have you learned to distinguish good basin faucets? If you have any needs please contact us, Handy will serve you wholeheartedly!
SHENZHEN KING OF SUN INDUSTRY CO.,LTD
Business Type:Manufacturer , Trade Company
Product Range:Basin Faucets , Basin Faucets , Bath & Shower Faucets
Products/Service:Flush Valve , Shower Faucet , Sensor Faucet , Kitchen Faucets , Wash Basin Tap , Bathroom Fittings
Certificate:ISO9001 , CE , Test Report
Company Address:FLATB,NO.1511,WENJINDU CUSTOMS BLDG.,DONGMEN, Shenzhen, Guangdong, China
Next:
How to repair the basin faucet