As contemporary life level rises ceaselessly, to more convenient and comfortable life, the
bathroom of contemporary household is installed in succession toilet Flush Valve. So what kind of
flush valve is good for the newly decorated bathroom? I recommend Handy's
Handle flush valve
.
What kind of flush valve is good for the newly renovated bathroom?
Handy's Hand shake flush valve is not only easy to open, wear-resistant, and has a long
service life, but also has the function of self-closing delay, which can automatically spring
back to save water after 3-8 seconds of delay. Universal handle pull switch. It is gently shaken
by hand,the water is sufficient. The strong impulse can reach the entire squatting toilet,a
flush clean, without multiple operations, anti-odor and water-saving.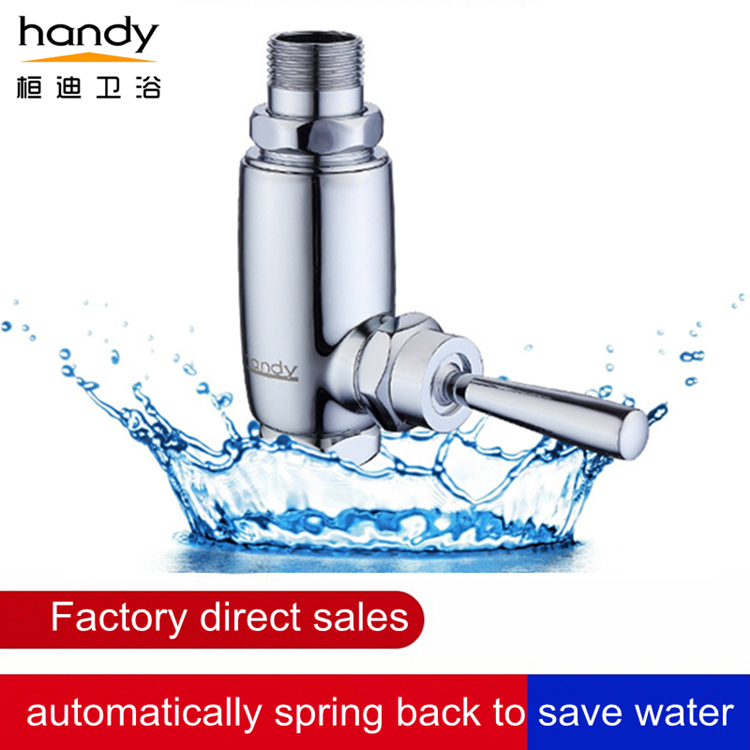 Handy's Manual flushing valve body is made of high-purity brass (GB 59-1) integrated, and refined by high-precision CNC. It is easy to install and stable as a rock. The wear-resistant valve core is also one of the necessary conditions for the durability of the flush valve. Handy's unique core technology-the copper delay valve core can not only adjust the delay range, but also open quickly, feel smooth,non-blocking, and durable. There are up to 5 layers of electroplating process on the surface. After a rigorous 48-hour salt spray test, the surface coating is still shiny and long lasting. The water inlet can also be equipped with a G1" internal threaded pipe.
Handy is a factory direct sale, not only the price is affordable, but also the quality is guaranteed. You are welcome to contact Handy and serve you wholeheartedly!