There are many types of modern Kitchen Faucets, it is dazzling when selecting, don`t know what kitchen faucet is best? Below, Handy will share some tips with you.
What kitchen faucet is best
1. Choose a kitchen faucet that can rotate 360°
If the kitchen has a double sink, we try to choose a kitchen faucet with a high height that can rotate 360°. Like Handy's Kitchen Mixer Taps that can rotate 360°, not only rotate left and right, meet our various needs, but also take into account the use of the left and right sinks, making it more convenient for us to clean.
2. Look at the surface electroplating process of the kitchen faucet.
The chrome plating process of the surface of the kitchen faucet of good quality is delicate, and the plating layer is thick, uniform and not easy to peel off;Eg:Handy's Cold Kitchen Taps adds 5 layers of electroplating process on the brass material, which effectively resists oil stains; Simple wiping instantly clean, more durable and healthier than your average Kitchen Faucets.
3. Choose a kitchen faucet that can save water
Because the kitchen faucet is one of the items used every day, so you can consider the water-saving type as much as possible when choosing.
The spout of Handy's gooseneck single Cold Kitchen Sink Taps is equipped with a honeycomb bubbler and an oxygen-enriched bubble water outlet design. By injecting air into the water, increase the volume of water particles, which not only prevents from being sopping, but also saves water and save you a lot of money.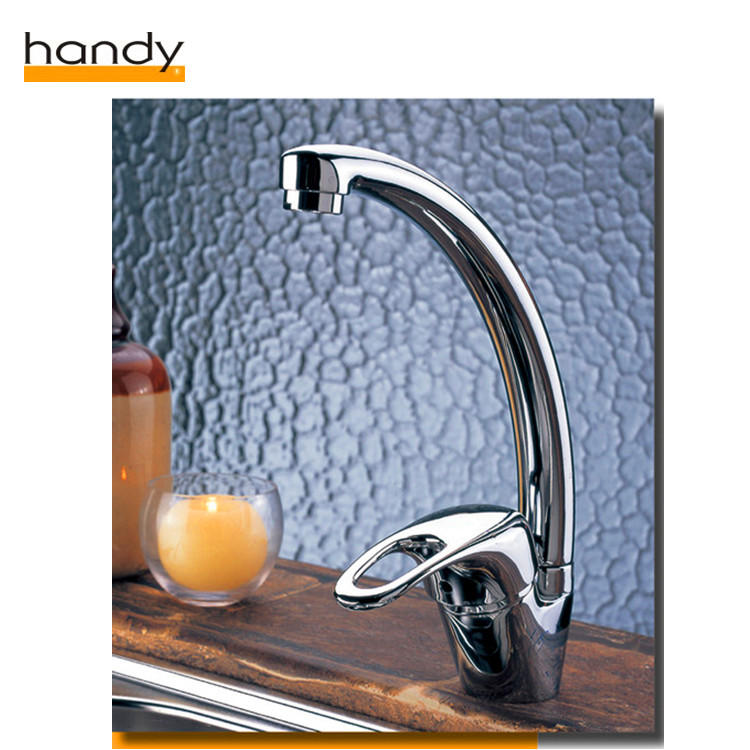 Whether you want a kitchen mixer taps or other types of faucets, Handy is available for you to choose, welcome to inquiry!
SHENZHEN KING OF SUN INDUSTRY CO.,LTD
Business Type:Manufacturer , Trade Company
Product Range:Basin Faucets , Basin Faucets , Bath & Shower Faucets
Products/Service:Flush Valve , Shower Faucet , Sensor Faucet , Kitchen Faucets , Wash Basin Tap , Bathroom Fittings
Certificate:ISO9001 , CE , Test Report
Company Address:FLATB,NO.1511,WENJINDU CUSTOMS BLDG.,DONGMEN, Shenzhen, Guangdong, China
Previous:
What is a basin faucet
Next:
How install kitchen faucet